GiGstreem provides Internet to TOTE Services.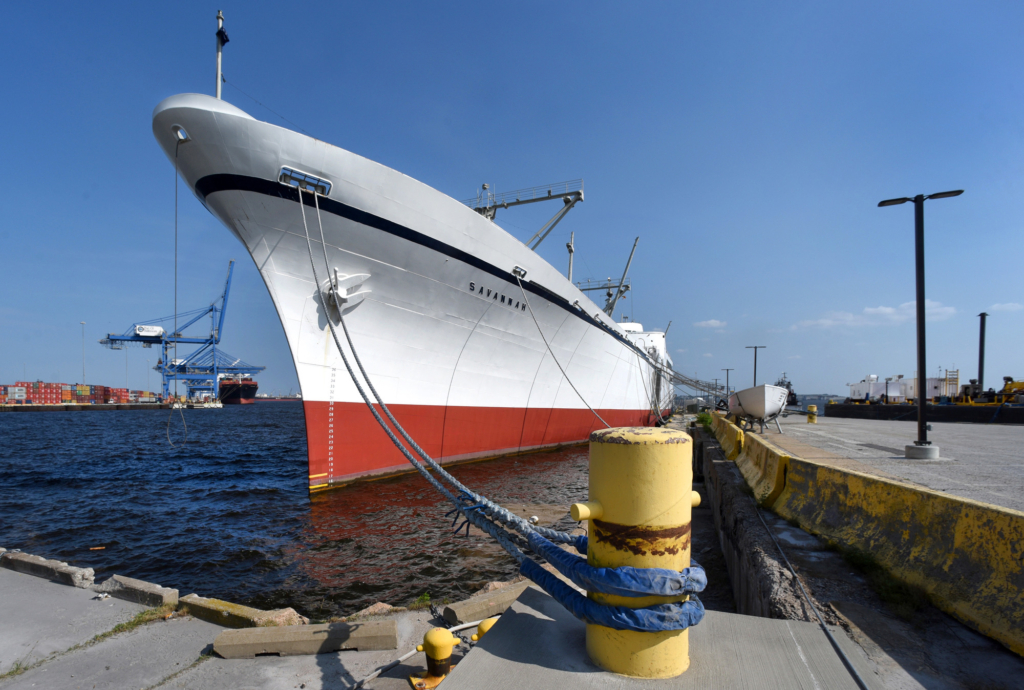 GiGstreem is proud to announce that we are the official internet provider for the N.S Savannah, the world's first nuclear-powered merchant ship, located in the port of Baltimore, MD. The N.S Savannah was a demonstration project for the potential use of nuclear energy launched on July 21, 1959, and was 1 of only 4 nuclear-powered cargo ships in service between 1959 and 1971. The S.N. Savannah's primary purpose was to demonstrate the peaceful uses of atomic power. In 1971 the N.S Savannah was de-fueled and after being moved around a few times, finally, found a home at the Canton Marine Terminal in Baltimore, Maryland.
While the ship is not open to the general public, guided tours can be scheduled.
Along with being the N.S Savannah's official internet provider GiGstreem is also an official TOTE vendor and internet provider to U.S. Maritime Administration (MARAD).