How Covid-19 has Changed the Apartment Rental Industry and How Ubiquitous WiFi can Help!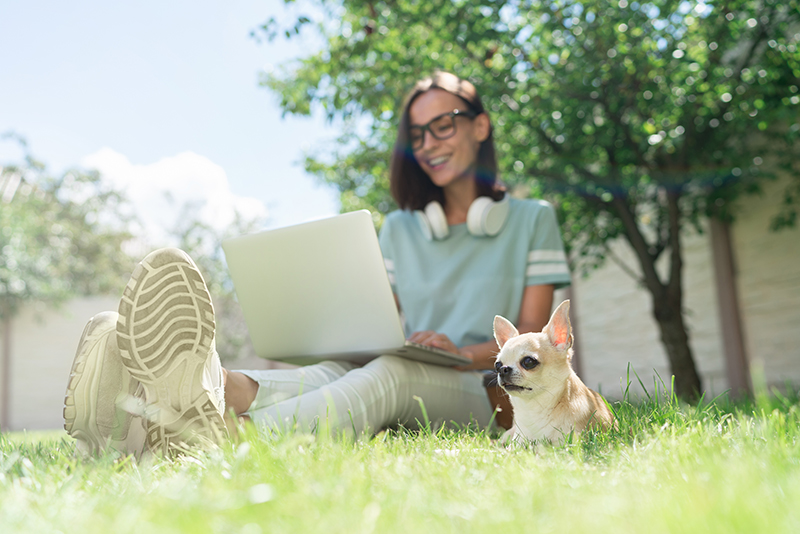 The past year has been one for the record books. The way we live life has changed for the foreseeable future. This includes how businesses are run, even the rental industry. How you find prospective tenants and how they find you need to adapt because the world no longer works the way it did the last time rental seekers shopped for rental units. COVID-19 has changed the apartment rental industry; it has altered how you are able to show your rentals to prospective tenants. Gone are the days of meeting and shaking the hands of your future tenants. You are expected to have a hands-off approach. Ubiquitous WiFi can help you provide apartment seekers the comfort and peace of mind of social distancing when visiting your community.
COVID-19 Apartment Regulations
It isn't that the apartment industry itself has regulations, but that each location could have them. You may have your own COVID protocols in place because you have concerns about who is visiting your facility. You're not saying that everyone who walks through your doors is infected, but you want to take appropriate precautions, given that each individual is handling COVID-19 in their own manner. Some take it seriously, while others are being less cautious. Safety is your biggest concern, so you want to ensure your facility is protected for you, your staff, and current tenants. Ubiquitous WiFi is the answer to safety concerns when visitors tour your property. There are many ways they can interact with your facility or tour your property and get information on how to become future tenants.
Advertising can use big words. Ubiquitous is one of them. The basics of what this word means is that when a tenant has an internet connection in their unit, a Ubiquitous WiFi installation will allow your tenant to use their personal home WiFi connection anywhere in your facility that you have connectivity installed. That's it. It is a major selling point for you as an Apartment or Condominium Manager to enable a tenant to use the internet connection they already own across your facility.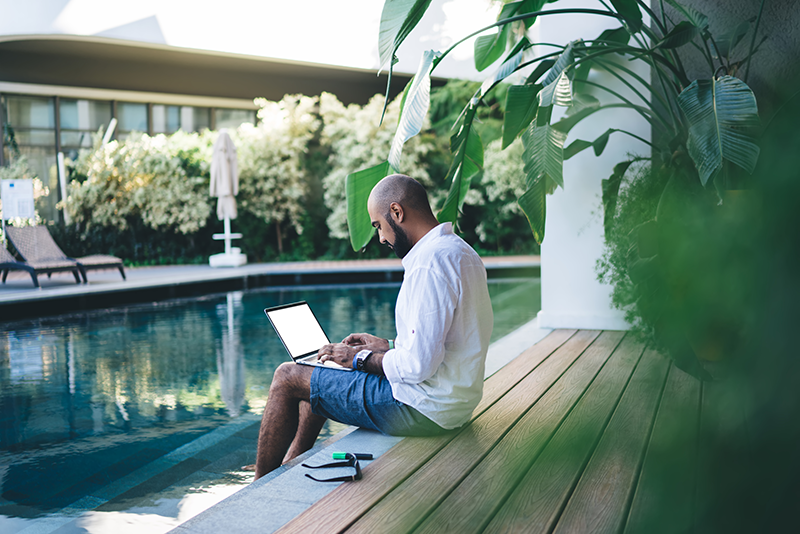 How Ubiquitous WiFi Changes the Way You Interact with Prospective Tenants
Now that you know what Ubiquitous WiFi is, you can use it as part of how you sell to your prospective tenants. COVID-19 has all but done away with meeting face to face. Do you remember the days of driving by a home for sale and tuning your car radio dial to a particular station, and hearing the details of a home? This functions on the same concept. Only the carrier method is different. It is web-based versus megahertz-based. Back then, you didn't get out of your car and only got general information about the home you were passing. Nowadays, technology has advanced, and you can get out of your car and through your mobile device, gain access, and get tours of homes and apartments.
Here are some of the advantages of how Ubiquitous WiFi can help with your facility's apartment home tours.
The most significant aspect of COVID isn't people coming in contact with other people. Rather, it's the possibility of coming in contact with someone infected with the Coronavirus unaware. When the unavoidable issue of apartment shopping arises, human contact becomes unavoidable in most cases. This is where Ubiquitous W-Fi becomes beneficial. It allows you the ability to show your prospective tenants housing options without physically having to be present, giving you and them peace of mind about each other's health.
This touchless contact gives you the benefit of providing tours of your facility without physically being present. Whether it be in the form of recorded videos or a live stream, you can communicate with your prospect and give them details about your rental and answer any questions they may have. These can come in the form of on-site communication methods or mobile apps your visitors access through their phones.
Remote Controlled Smart Locks
Now here is the best part. You control it all: the entry and the exit. There is no 'leave the keys under the mat.' With Ubiquitous WiFi and the appropriate equipment in place, you control the locks remotely. Your prospective tenants announce their visit, you unlock the door remotely, give them the tour remotely, they close the door, you lock the door remotely, and they leave with your property secured. There is never any direct human contact that invades social distancing protocol.
No Major Install in the Complex with Ubiquitous WiFi
Installing Ubiquitous WiFi is not a major undertaking. The equipment resembles an electrical plate and blends in with the surroundings. Each area of your facility can be covered, from the clubhouse, pool area, fitness center, and into your individual apartments. Your tenants will have a seamless internet experience with their personal connection. See below for how we can get you started today.
GiGstreem Can Help You Today
COVID-19 doesn't mean you have to put an end to showing or renting your apartments. It does not mean you have to worry about every individual who walks through your facility doors. You can still run your business and remain socially distant. GiGstreem has provided a way for you to protect yourself and those who work for you. The answer is Ubiquitous WiFi. We at GiGstreem strive to provide the best service for apartment owners like yourself with the ability to retain current tenants and gain new ones to your facility.
This pandemic has changed the way everyone does business, including the apartment rental industry. As we all adjust, we at GiGstreem are here to assist you with attracting tenants, like through Self-Guided Tours, and once you win them over and they move in, we also help you provide them with the best internet service connection in the industry. It is a win-win scenario.
We don't know how long this pandemic will last, but COVID-19 does not have to be a negative for the apartment rental industry. Ubiquitous WiFi is the answer to your ability to meet with prospective renters. It provides the social distancing protocol we all are needing right now. Become another one of GiGstreem's satisfied property owners by contacting one of our salespeople at 800-747-1830 or email sales at [email protected].