Winning the Customer Experience Battle in 2019 with GiGstreem + Electric
In the words of the great Bob Dylan: "the times, they are a' changin."
Wasn't it just yesterday when business success was all about providing quality products and services? Oh, how the tables have turned…Today, the key to success, and dominating your market, comes down to one factor. Our clients tell us every day how important this one thing is to their growth.
Customer experience.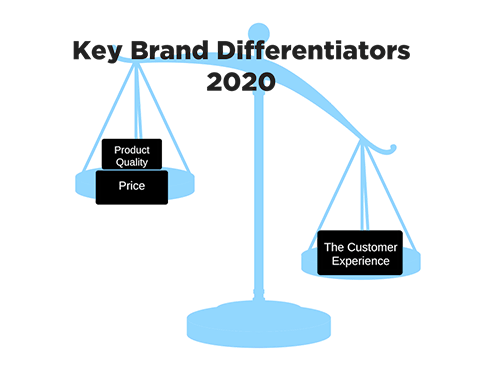 When EConsultancy asked companies to rate their biggest opportunities for 2019, customer satisfaction came in number one (beating out both mobile and content marketing). Another study from Walker showed that by 2020, customer experience will beat both price and product as the key brand differentiator.
 So, just be nicer to your customers and hire more customer service reps, and you're golden, right? Wrong.
The request seems simple, but the solution is more complex. With a wealth of options at their fingertips, customers in 2020 will demand personalization from their vendors.
They care way more about how you provide them your service or products than about the services or products themselves. This is true whether you are selling multifamily rentals in a downtown high-rise, launching a digital SasS or running a grass-fed beef farm.
Think about most sites you visit these days.  There are live chatbots that pop up on your screen, interactive FAQ menus, instant video tutorials embedded on the page, hover-over tooltips. You name it. There is a tool for it, and it can answer your burning questions in mere minutes, or even seconds, after you have landed on a new website.
These personalized tools and apps give companies the power of instant interaction. However, they also rely on dependable, high-speed internet to function and can become an instant nightmare for business owners without an IT degree in their back pocket.
Enter GiGstreem + Electric: Your Speed & Efficiency Duo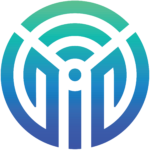 GiGstreem is first in its class for high-speed internet. Unlike major internet providers that keep their equipment and source lines at one location, GiGstreem has created multiple pathways of our own across Major Points of Presence (POPs) in each market we serve.
The result? A "High Availability" Internet Core that provides 1 GiGabit service to companies like TOTE, the U.S. Maritime Administration (MARAD) and even the nuclear-powered merchant ship, the N.S Savannah. We provide cheaper, better and faster internet to our business clients. As a result, their clients have better and faster experiences with them. The only thing our internet cannot do is overcome problems with your own hardware or internal operations.
That is why we are partnering with Electric, the chat-based IT platform that is first in its class for speed of response. Providing real-time replies via the chat tool Slack, Electric promises to address your issue within 10 minutes or less.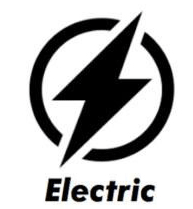 Electric's powerhouse team of IT experts manages everything from computer crashes and connectivity problems to software installations and long-term IT security solutions. They will keep your operations running smoothly at a fraction of the cost of other managed service providers.
GiGstreem and Electric are partnering together to give businesses the power to meet the modern customer's demands.
We're the perfect speed + efficiency duo, working together to help your business respond faster, better and more efficiently. And we're staying on the cutting edge of the internet and technology landscape to give you an edge over that competitor slowly nipping at your heels.
The last thing you want when you're leasing apartments or filling online orders is to spend 5 hours on the phone with support after your systems crash. That is why we do things differently than those "other guys." With a GiGstreem connection and Electric support, you can rest assured that something like the Comcast disaster of 2017 will not come out of nowhere and destroy your sales.
"The collaboration delivers on the shared vision of providing businesses with the most exceptional internet and support services in the country," says GiGstreem CEO Joel McIntyre.
"We are proud to be partnered with the preeminent expert in the IT industry, and we feel confident that our customers who take advantage of what the partnership has to offer will be blown away by this new experience."
How Will GiGstreem Customers Benefit?
Existing GiGstreem customers will still experience the fastest and most affordable 1 GiGabit internet service on the market. On top of that, when you upgrade your account to include Electric's services, you will also gain access to:
All-in-one chat-based, real-time IT support with personalized service and competitive per-user pricing.
In-person emergency IT support.
Proactive IT support.
Fast network resolutions for issues ranging from simple to complex.
Top-to-bottom ISP to device-level support.
Transparent, real-time updates for all network issues.
Monitoring and support of GiGstreem's wireless internet.
Click here to schedule a demo and experience Electric's real-time support services for yourself.
How Will Electric Customers Benefit?
Whether you are already a customer with Electric or are just learning about the range of IT and operational support they provide when you upgrade your package to include GiGstreem, you will gain access to:
Rocket-fast 1 Gigabit internet speeds for your home or business.
A "just right" business solution to meet your needs.
Access to high-speed phone, internet, and temporary/event WiFi services.
Complimentary WiFi hardware, installation, monitoring, and support.
Freedom from forced bundles, inflated internet costs, and frustrating time-outs.
Whether you are a business owner, startup, event planner or resident of Maryland, Virginia, DC, New York or Orlando, GiGstreem is the last internet plan you will sign up for. Once you go GiGstreem, you don't go back.
Looking Towards the Future…
"We are creating the first real-time solution for small and medium-sized businesses," says Electric CEO and Founder Ryan Denehy. "It's overdue and we are thrilled to be at the forefront."
You are already offering your customers the best product or service on the market. Why not gain a little edge in 2019 by amping up your speed and efficiency? Give your customers the service they're looking for and leave your competition in the dust.