Frequently asked questions and answers for the curious!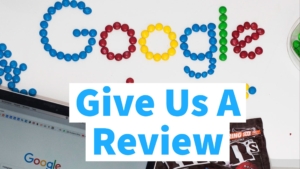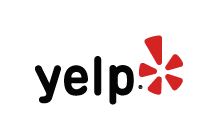 Does weather affect my wireless service?
Only if its 125 mph winds in which case you may want to take shelter
Weather does not affect the signal at all. In most cases, poor weather actually increases the strength of the signal due to reduced signal interference from other sources. Most customers are located only a few miles from the nearest broadcast location so our signal is strong enough to overcome all weather conditions.  
How is your service different than cable/phone companies? How is it faster/better?
Comparing GiGstreem to other ISPs you will find that others say speeds "UP TO…" or "AS FAST AS…" Usually, the speeds you are paying for are not what you are actually getting.
GiGstreem's speeds are guaranteed to be AT LEAST the service tier you are paying for. Guaranteed to never be slower. Also because our internet is built on a dedicated network, with less than 2 hops to the nearest data center, your latency is superior and you do not experience peak slow down times.
Lastly, I think you'll agree that our personalized customer service with 24 x 7 support is a drastic improvement on any other ISPs experience.
Yes
Any WiFi unit is compatible.
Who do I contact for service issues?
Support
Call 888-598-6637 or email support@gigstreem.com
Can I use my own router/modem?
No
We prefer to use our own equipment so we can guarantee the quality of our service.
Will my price per/mo increase after a certain time?
No
The only time your price will change is you choose to upgrade service speeds.
Do we have Active duty military discounts?
No
But Thank You for your service.
Are static IP's available?
Yes
You can get a Static IP for an extra $15/mo for home $45/mo for business.
What is Ethernet vs. Coaxial cable?
Ethernet cable allows for power and much faster bandwidth than coaxial.
Can you give me a phone line?
Yes, Business Service Only
GiGstreem offers VoIP phone service for business.
Are you using fiber optic cable already in place?
We can
Depending on the building, we can use any existing cable usually Cat5
Avg time to install in a lit building?
Avg install time is 90-120 min
What speed should I select?
Depends
It depends on the user and the number of devices being used.
Do I have to sign a contract?
Yes
A 6 Month Residential Service Agreement – if you cancel before 6 month period, you have an early termination fee.
Where do you currently offer services?
We currently offer services in Baltimore, NYC, DC, SC, Tysons VA, and Orlando.
Yes
You can get TV service by using live streaming TV & Video services. Cable TV is a lot like a landline phone these days: an unnecessary expense that is shackled to outdated hardware. With the way technology is changing Cable TV will be going away and live streaming services like Hulu, Vudu, Netflix & Amazon will be the way TV is watched.