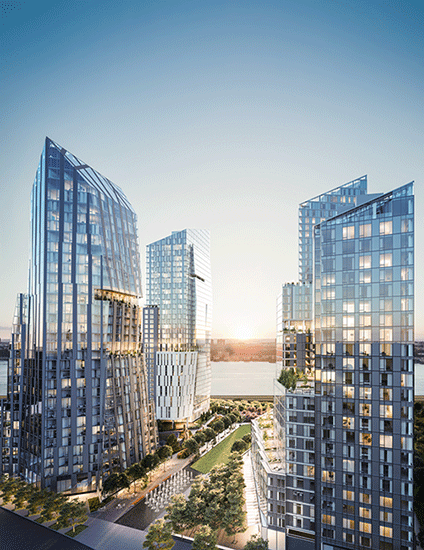 Waterline Square is the Newest Addition to the GiGstreem Family
When searching for a new community in which to live, you want to ensure all the necessities are covered. This includes a gym, a pool, and most importantly, your internet connection. You don't want to worry about the extra costs associated with a building not being provisioned for internet services and the added costs of installation of wires, cords, and bulky equipment.
If you are relocating into the Manhattan area, Waterline Square has all your bases covered, especially concerning internet connectivity using GiGstreem Internet Services.
GiGstreem offers independent fiber and micro/fiber hybrid Internet options to residential and commercial customers living in specific properties in the New York City area. We are unlike traditional internet companies that offer 'cookie-cutter' versions of internet access. We take it to the next level beginning with allowing you to build the plan that best suits your needs at affordable pricing that buries the competition.
In addition to giving you options, GiGstreem offers lightning-quick speeds that are also unlike other internet service providers. Most companies only provide asymmetrical speeds which cause lag as the content you are trying to stream buffers. With GiGstreem you always have a symmetrical connection; your upload and download speeds are equal, providing a superior internet experience.
How Does it Impact Waterline Square?
Waterline Square is the newest addition to the GiGstreem family. We have taken the connection that has made us popular in communities like One Hudson Yards and Mercedes House and built it into the newest beyond-upscale community along the Hudson River. Now, yet another property can experience an internet connection on a new and exciting level.
Most internet companies will offer you services while you are in your unit. But when you step out of your front door, you lose that connection. GiGstreem wanted to rid users of that inconvenience. So, in addition to individual units, we offer community-wide Wi-Fi that includes all the amenities Waterline Square offers its residents, including its 2.6-acre park.
How Does GiGstreem Accomplish This?
As a GiGstreem user, you have access to a dedicated network ID. This network enables you to stay connected throughout the property, including common areas and amenity spaces. It also means that you can operate smart home technology regardless of your location on the property. There is no anchor to your home access point.
We are the only provider that will offer the service outside of the units. You have a connection if you are on your couch or anywhere in the following Waterline Square areas:
Sports & Fitness Facilities
Tennis and Squash Courts
Full-Court Basketball and Indoor Soccer Field
30-Foot Rock Climbing Wall
Indoor Half-Pipe Skate Park
Pilates, Yoga, and Boxing Studios
25-Meter, 3-Lane Lap Pool
Separate Children's Pool
Men's and Women's Locker Rooms
Hot Tubs, Steam Rooms, and Saunas
Massage Treatment Rooms
Indoor Gardening Room
Art Studio
Music and Recording Studio
Video and Photography Studio
Waterline Great Room with varied seating and workstations
Party Room and Enclosed Catering Kitchen
Games, Cards, and Bowling Alley Lounges
Screening Room/Performance Space
Business Center
Children and Pet Accommodations
Large Children's Indoor Playroom and a Dedicate Toddler's Area
Children's Party Room
Indoor Playroom for dogs to socialize
Dog Washing Salon and Dog Training Studio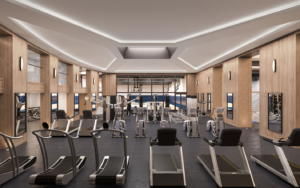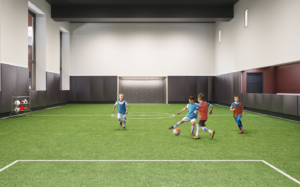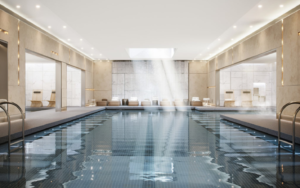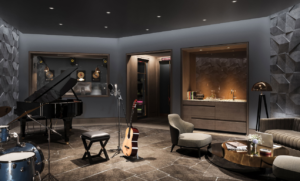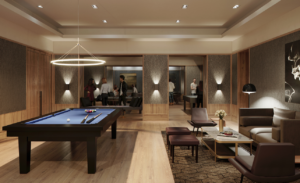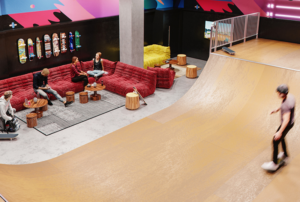 Community-wide Wi-Fi covers every one of these amenities throughout the premises.
One final benefit is that Waterline Square is the first 10 GiG service property in the northeast provided by GiGstreem. As a reminder, all GiGstreem connections are symmetrical. Your download and upload speeds are equal. This especially is beneficial to those who have a home office and work with large files or teleconferencing.
How to Get GiGstreem for Your Waterline Square Condo
Manhattan now has access to fast, reliable, and affordable internet service with GiGstreem. To learn more about taking your Waterline Square residence to the next level, give us a call or send us an email. Contact one of our experts today. For your convenience, we are available 24/7.
You can also visit our registration page for Waterline Square and submit your info. We will contact you to set up the installation or answer any further questions you may have.