One Vision. One Style. One Streem.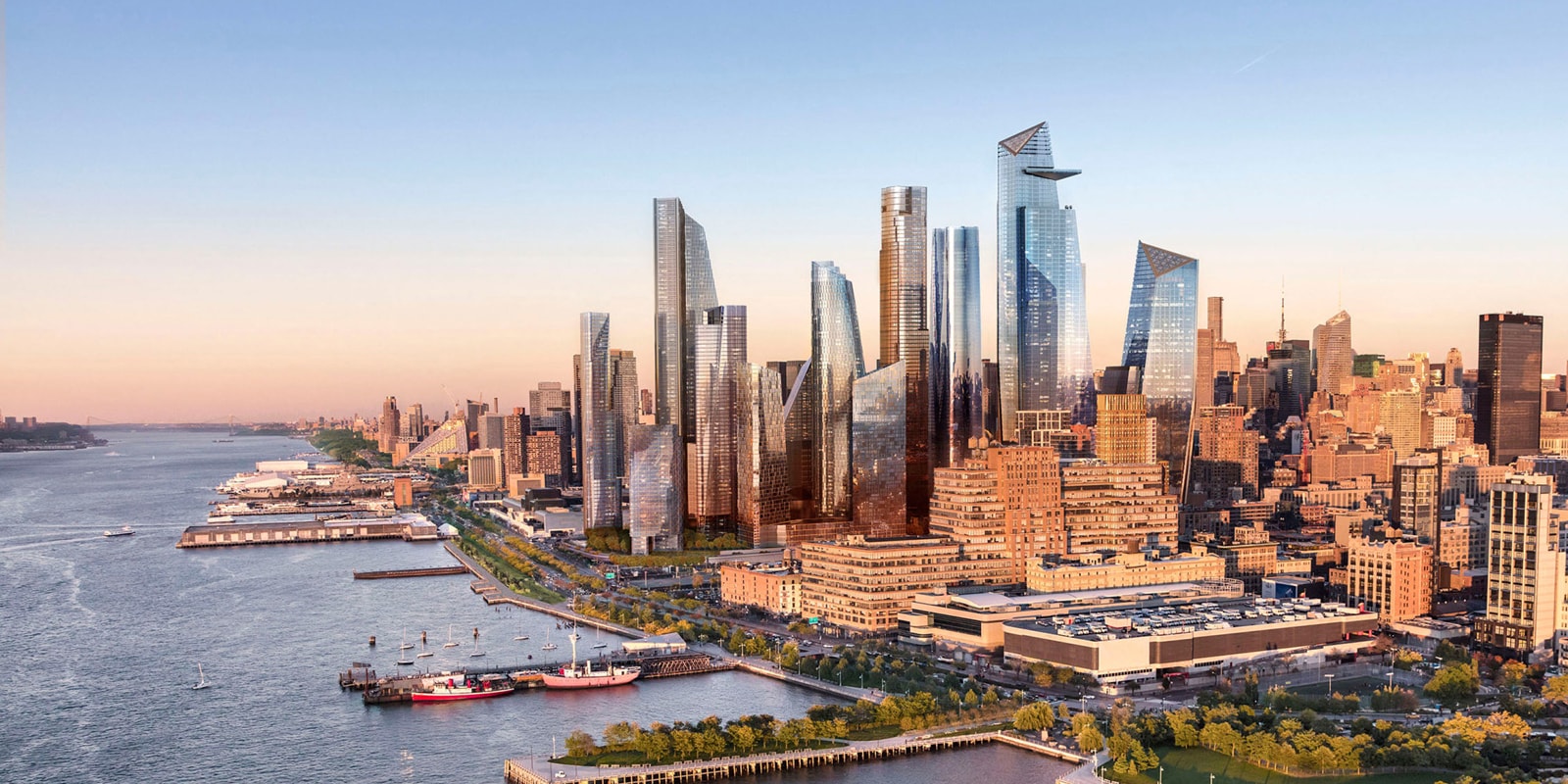 How GiGstreem Is Becoming the Go-To Internet Provider for New York's Hudson Yards Community
If you live or work in the Hudson Yards area of Manhattan, you are familiar with Rainbow Broadband. In 2016, Rainbow Broadband announced the availability of internet services to Hudson Yards. You may have been one of the happy customers who signed up for services when it was launched.
In October of 2018, Rainbow Broadband merged with GiGstreem Internet Services. However, just because this merger occurred does not mean your services are going to be changed, set aside, or no longer available. In fact, GiGstreem enhances your Internet experience. We are continuing to offer services to Hudson Yards. Your building is already internet ready for GiGstreem services like HDTV, Video Streaming, and Wi-Fi.
GiGstreem for Your One Hudson Yards Home
There is no substitute for a reliable internet connection. This is one fact we at GiGstreem take to heart. We know individual needs vary, so we offer three different speeds to meet your technological needs. We have provisioned user speeds at 150Mb x 150Mb, 400Mb x 400Mb, and 1GiG x 1GiG. If you look closely, you will see that the upload/download speeds are symmetrical. Most companies will differ in how they provide up and down speeds. Due to our supercharged fiber and micro internet pathways, we are able to deliver a faster, more reliable connection.
One Hudson Yards it is no different, you get an internet connection you can rely on with no downtime. Our fiber and wireless redundant infrastructure keep you surfing, streaming, or gaming. With GiGstreem there are no gimmicks, no long-term obligation, and we do not force you into purchasing bundles. We offer the best internet, at the best prices, with no data caps.
GiGstreem for your Ten Hudson Yards Business
GiGstreem is not new to providing internet services to businesses in Ten Hudson Yards. While our name may have changed, we still offer the same services we have provided for over a decade. Just as we provide One Hudson Yards with excellent Home Internet Services, we continue to provide Business Services to Ten Hudson Yards.
The internet packages are a bit different for businesses. These packages are Commercial grade; they are like Home Services on steroids. With connection speeds from 150Mb up to 10GiG, there will be an option to meet your ever-growing business needs.
Our team of experts will be happy to answer any questions you may have.
Why Choose GiGstreem for Hudson Yards?
There are many reasons to choose an internet company over another. One issue is usually pricing, another is connection speed, but the most common reason someone selects one provider over the other is availability. Living in NYC has proven that not all internet companies are equal. When you choose GiGstreem as your internet provider you have the confidence of knowing you have:
For Your Home:
Symmetrical upload and download speeds
Direct peering to streaming and cloud content providers
Lightning fast speeds up to 1GiG
Free Installation
No long-term obligation
No hidden fees
Home Service packages starting at $40/month
For Your Business:
99% Best Service Level Agreement
Fast, Reliable Dedicated Bandwidth
Symmetrical upload/download speeds up to 10GiG
Installation in days/weeks, not months
Wi-Fi for offices and common areas
Phone Services for Long Distance with 30+ calling features
Static IPs available
No downtime through our fiber and wireless redundant infrastructure
Event services for on-site or off-site
GiGStreem for Your Hudson Yards Home and Business
While our name may still be new to those who work and reside in Hudson Yards, know that GiGstreem provides you the same quality of service that we always have. The partnership with Rainbow Broadband has only enhanced your internet experience. Hudson Yards is just the beginning of where GiGstreem Internet Services is going for those in the Chelsea neighborhood of Manhattan.  Certain cities in Maryland, Virginia, and Central Florida are also experiencing the GiGStreem difference.
GiGStreem has been providing internet services to NYC residents for over a decade. We are one of the largest and most experienced internet providers to areas like Hudson Yards. We are proud and excited to have the opportunity to serve the over 1.7 million square feet of 10 Hudson Yards and the 178 apartments located at One Hudson Yards.
To learn more about Residential or Business Services in Hudson Yards, or to see if GiGstreem covers your area, give us a call or send us an email. Contact one of our expert technicians to begin your road to internet freedom. We are available anytime, day or night. You now have an option for fast, reliable, and affordable internet service.