Internet Users Are Exceeding Bandwidth Use in Never Before Seen Numbers!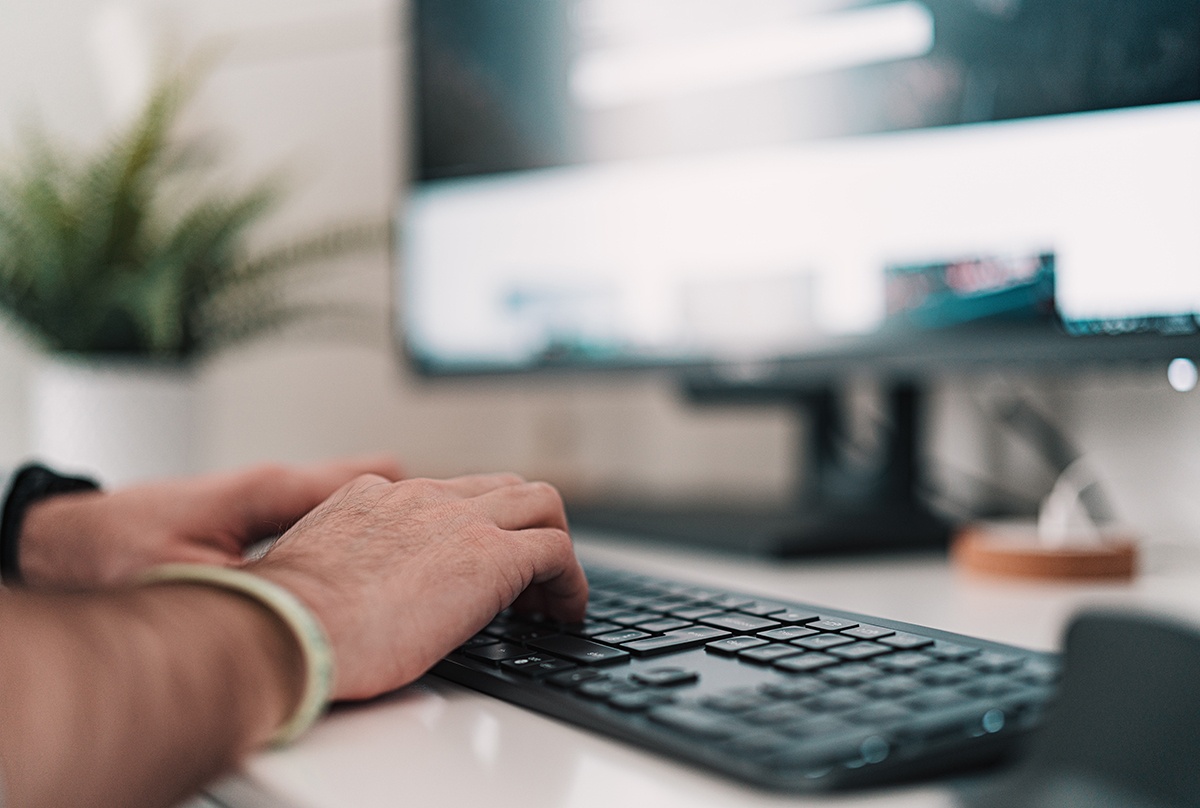 Who hasn't had the thought as they get ready for work, "If I could only work from home," or "If I could just relax and watch TV today"? Well, for many people across the country, they now have the opportunity to live out these phrases. Unfortunately, it has come at the hand of a global pandemic, but circumstances have brought this prospect to the door of many. Now that these folks are either remote workers or sheltering in place, they are making use of their internet plan like never before. Internet users are exceeding bandwidth use in never before seen numbers. It makes you wonder if internet service providers are prepared for such demand on the network. Could this exponential rise in use trigger a massive breakdown and cause the entire web to crash?
The Internet Has a Pandemic of its Own
A ComScore study was conducted on in-home data usage taking March 1-17, 2019 and comparing it the same time period in 2020. The results showed a dramatic increase in data usage, an 18% increase overall. It breaks down as follow:
Connected TV – 27 %
Gaming console – 12%
Smart Phone – 34%
Smart Speaker – 30%
Streaming Box/Stick – 24%
Tablet – 12%
After closing the study, ComScore was curious and did a quick three-day study on the following Sunday, Monday, and Tuesday of the following week. The numbers only went up from there.  This trend of internet growth is attributed to three factors: The employees being asked to work from home for their protection from COVID-19, children being homeschooled due to the closure of all schools across the nation, and those who are sheltering in place with nothing left to do but stream.
The Remote Worker
With the severity of COVID-19, there are now three types of workers. The "essential worker" who continue to go to work, those who have been released from their jobs, and those who now work from home. These employees work from their computers, tablets, and phones and require a reliable internet connection to complete the work assigned to them.
The Home Schooler
Not wanting children to get behind in their studies, schools started to roll out curriculum to students via distance learning. Parents logged into the school district website, and children were able to complete assignments online. Some of these tasks required a video to watch or photos to look at. Teachers would also ask that photos be taken of work, uploaded, and submitted to the teacher within the website platform. All this work multiplied by how many students there are out there brings demands on an already stressed worldwide network.
The Average Streamer
This brings us to why the worldwide network is stressed, the average streamer. With so many people at home with not much else to do, television is their only option. Streaming has become more popular than ever. Given that in 2019 streaming was 60% of all traffic on the internet, one can imagine what those numbers are today. (71% based on a ComScore increase of 18%) The top three biggest culprits are, as you probably already guessed: Netflix, YouTube, and Facebook. When you add Microsoft (Xbox/Skype), Apple (iTunes/Facetime), and Amazon, you get 43 % of all internet traffic.
With so much traffic flowing on the internet superhighway, it is surprising there aren't many backups, crashes, or detours along the way. But how is this possible? How are millions of people on the same roads at the same time, and things are running smoothly, or are they?
What Are Networks Doing to Cope with Exceeding Bandwidth Usage?
Internet service providers plan for spikes in internet usage. They understand that there will be times when millions will all jump on at the same time for a longer than average duration. The Super Bowl, for instance, has a temporary peak, but it drops after the event ends. With the COVID-19 event, the peak is remaining high and not dropping; in fact, it is growing. This is leading to specific concerns. Is there enough bandwidth for everyone for a long duration? While there had been little reaction, American internet service providers are keeping a close eye on foreign reaction to the pandemic. Europe has already reacted to high bandwidth consumption.
Our European friends have acted twofold:
Throttling Streaming Quality – The European Union requested that Netflix and Amazon Prime to default streaming quality to standard in relieving strain on the internet. Apple TV+ and YouTube followed suit.
Throttling Bandwidth Usage – In addition to quality, Netflix and YouTube voluntarily reduced bandwidth usage. This act could eventually lead to prioritizing certain services at different times during the day.
While the U.S. has yet to implement these measures, but they are keeping a close watch on domestic usage. However, internet service providers in America have done their share of activity. Yet, their actions have been more to free customers to use their internet than to restrict.
Removal of Data Caps – Allowing users to go above package limits with no charges.
Opening up Wi-Fi Hotspots – Wireless providers have opened or upgraded data limits of their Wi-Fi hotspots to customers and non-customers free of charge.
Upgrade of Service – Internet Service Providers like GiGstreem have upgraded their customers to higher tiers to compensate for allowances of speed and usage and to provide excellent customer service.
How Users Can Compensate for Exceeding Bandwidth Usage?
There are three things that a user needs to cruise through this internet bandwidth usage debacle: speed, reliability, and no limits.
Speed: The one thing about speed is that it must go both ways. An internet service provider can offer a high download speed, but unless the upload speed is equal, called symmetrical speeds, your streaming will be filled with buffering issues. This will leave video streaming, conference calling, and gaming experiences lacking—especially when more than one user in the home is connected to the same network.
Reliability: Staying connected is another issue. This relies on how many "hops" there is between the source of service and the connection to your home. The fewer the hops, the stronger the connection is. It is comparable to a highway. The fewer stoplights, the quicker you will get to your destination and the fewer chances you have of getting disconnected.
Limits: Better known as Data Caps. Some internet companies have limits and will charge you if you go beyond your usage amount, others will throttle, or slow your speed down once your allowance is exceeded.
You will find that many companies can offer one or two of these, but not many can solve the solution to all three. During this time of uncertainty, users need a dependable connection that can meet all three needs as they adjust to the new temporary normal way of life.
GiGstreem the Bandwidth Usage Solution
If you are among the many who now call your kitchen table a home office or classroom, or you are now a faithful subscriber to Disney+ and Netflix, you need a reliable internet connection in this age of social distancing and sheltering in place.  If you live in one of our connected multi-housing communities, GiGstreem is the answer to your streaming concerns when internet users are exceeding bandwidth use and paying for it.
GiGstreem is unique in that our network is built on its own dedicated lines. We do not have to contend with shared access points as other providers do. Our customers experience a super-fast fixed wireless connection with up to 1GiGx1GiG (symmetrical) speeds. This provides for a smooth, stable connection, meaning no repeated buffering. Our connection is always-on and we will not throttle speeds due to usage or during peak hours. Best of all, there are no data caps on any speed level you select.
We serve many multi-housing communities in New York, Maryland, DC/Virginia, South Carolina, and Florida. To learn more about how GiGstreem can help you overcome the internet bandwidth fears, give us a call or send us an email. Contact one of our experts today. For your convenience, we are available 24/7.