Facing COVID: thoughts from a small business owner who provides internet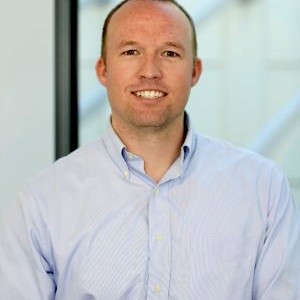 Joel McIntyre, GiGstreem CEO
Our world began to change on March 11th, 2020. That was the moment that sports, entertainment, travel, and business across the US began to grasp the significance of the outbreak. While many of our political leaders have been slow to react, the speed with which so many companies and communities have adjusted has been both surprising and heartening.
The fact of the matter is, our world will never be the same. While new cases might level off to some degree, the reality is that nearly all of humanity lacks immunity to this virus, which in all likelihood means that until a vaccine is developed, we will collectively have to deal with this for a very long time. There will be new outbreaks and recurring challenges for the foreseeable future.
So it is in this context that I have taken a moment to consider how our operating environment at GiGstreem has changed as we navigate how we support our customers and protect our employees while providing an essential service in some of the most impacted cities in our great country. We are a small business that provides internet services to other small and medium-sized businesses who are staring into the abyss of collapsing revenue and closing operations. We also provide services to individuals and families who are scrambling to adjust to working and educating from home and who need reliable internet to do so. And lastly, we are a small company with employees who risk exposure every time they enter the field; employees we care about deeply and who have loved ones at home. I feel like every day that we try to conduct business is a massive moral dilemma. Every minute we send someone out to solve a problem, we risk their well-being. Every time we don't, we risk our company's survival. This was not in a manual or class at business school.
So what do we do? First, we made the immediate decision to upgrade every one of our residential customers to the maximum possible service, free of charge. Across our network, we have seen a 300% increase in total traffic, but we're still only at 36% total utilization, so we have plenty of room to grow. For our customers, this has made working, schooling, and conferencing from home even better than before.
Second, we have taken significant effort to protect our people, both with limitations on time in the field and exposure, as well as with protective gear that we continually seek to upgrade. In the few instances that our people have been potentially exposed, quarantines have been undertaken.
Finally, the government's efforts to provide funding and support during this time is extremely important. For many of our business customers, this means they will be able to survive the downturn. For us, it means we can keep our people employed and supported while they are unable to work in the field and have limited ability to work from home. On a brief side note, I love the idea of funding small companies to keep people employed: it means they have a job to return to when the crisis abates, which hopefully gives us a chance to rebuild instead of facing a depression.
We are taking this day by day. I could not be more proud and more grateful for how our company has responded to the challenge at hand. It gives me hope that we as a community and country can find ways to bridge divides and come together when it matters most. We may be facing an uncertain future, when the reality that social distancing is going to become the new normal, but we can survive and grow when we do it together.
Joel McIntyre, GiGstreem CEO