Is Construction Site Wi-Fi Right for Your Jobsite?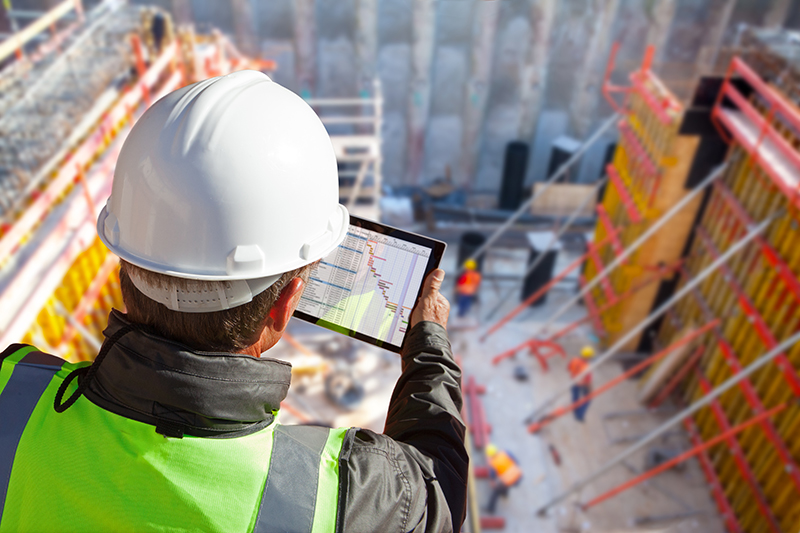 On the job site, communication is key. After all, you are on a deadline. Any delay in the schedule and you are answering phone calls as to why you are behind. Delays usually come with a lack of communication with those who are under your command. Why should a poor internet connection be one of those factors? With Construction Site Wi-Fi service from GiGstreem, you can be consistently up and running. You will be in contact with your team, vendors, and most importantly, your client to complete the job on-time, or even better ahead of schedule because you have a smooth flowing communication stream because of GiGstreem Construction Site Wi-Fi.
GiGstreem is an internet service provider that delivers the most reliable, fastest internet service on the market. We connect you, the office, and your workers with the best speed, with zero throttling, no latency, all at the lowest cost. Our Construction Site Wi-Fi service has no data caps and does not require you to bundle a service. Best of all, it is configured by our team to your site's specifications, and it is adjustable to meet the demands of your project as it expands or condenses.
Benefits of Construction Site Wi-Fi
We always have you, our customer, in mind when we begin to build your network. We understand that time is money, and you need to have your job site Wi-Fi up and running so your workers can communicate effectively to complete this job and move onto the next. Here is how we implement our worksite connectivity solutions to help you complete your jobs effectively.
Here are the top four benefits to choosing GiGstreem for your Construction Site Wi-Fi partner:
Rapid Connectivity – Rapid Deployment gets you up and running quickly. You never have to waste time learning how to use unfamiliar devices. With GiGstreem, you are ready to get going on day one and keep going until project completion.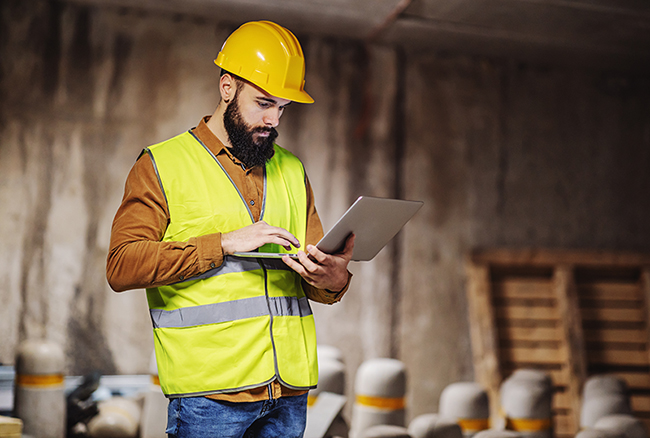 Increased Productivity – Eliminate connectivity problems to your Cloud Based Project management portals. From contracts to schematic updates, a poor signal, or worse, no signal can cause your project to fall behind schedule. With a constant speedy connection, you can stay up to date and keep your client happy.
Minimize Project Delays – Financial objectives relate to increasing productivity and efficiency, managing costs, and reducing the risk of financial penalties resulting from project delays. A well-run machine can complete tasks ahead of schedule and result in accolades for a job well done instead of scrutinization over delays caused by poor communication. From equipment rental to project deadlines, time is money, and your internet connection can make or break the cycle on the job site.
Instant Communication – Construction site offices and management rely on access to their central databases and systems and with constant communication with personnel on and off-site. A poor signal delays communication between the home office and job site. If crucial documents or permits are needed to complete the job and communication is lost, all work sometimes needs to halt until they are presented. A strong worksite signal, like that from GiGstreem, will ensure all documents are at the ready to keep workers on the job until completion.
Get Started with GiGstreem Construction Site Wi-Fi Today
Communication is key to any work project's success. GiGstreem provides you and your team with reliable site connectivity. We ensure professional and organized installation with a quick turnaround time. Your location's connection will be up and running on day one.
GiGstreem currently offers Construction site services in Baltimore, MD; New York City, NY; Washington, DC; South Carolina; Tysons, VA; and Orlando, FL. Contact one of our representatives today for information on our competitive pricing and a free quote. Let us show you how GiGstreem Construction Site Wi-Fi can connect your job site and help your projects get completed quicker than on schedule.