What amenities the 2020 Generation is Looking for in their 2020 Apartment Home.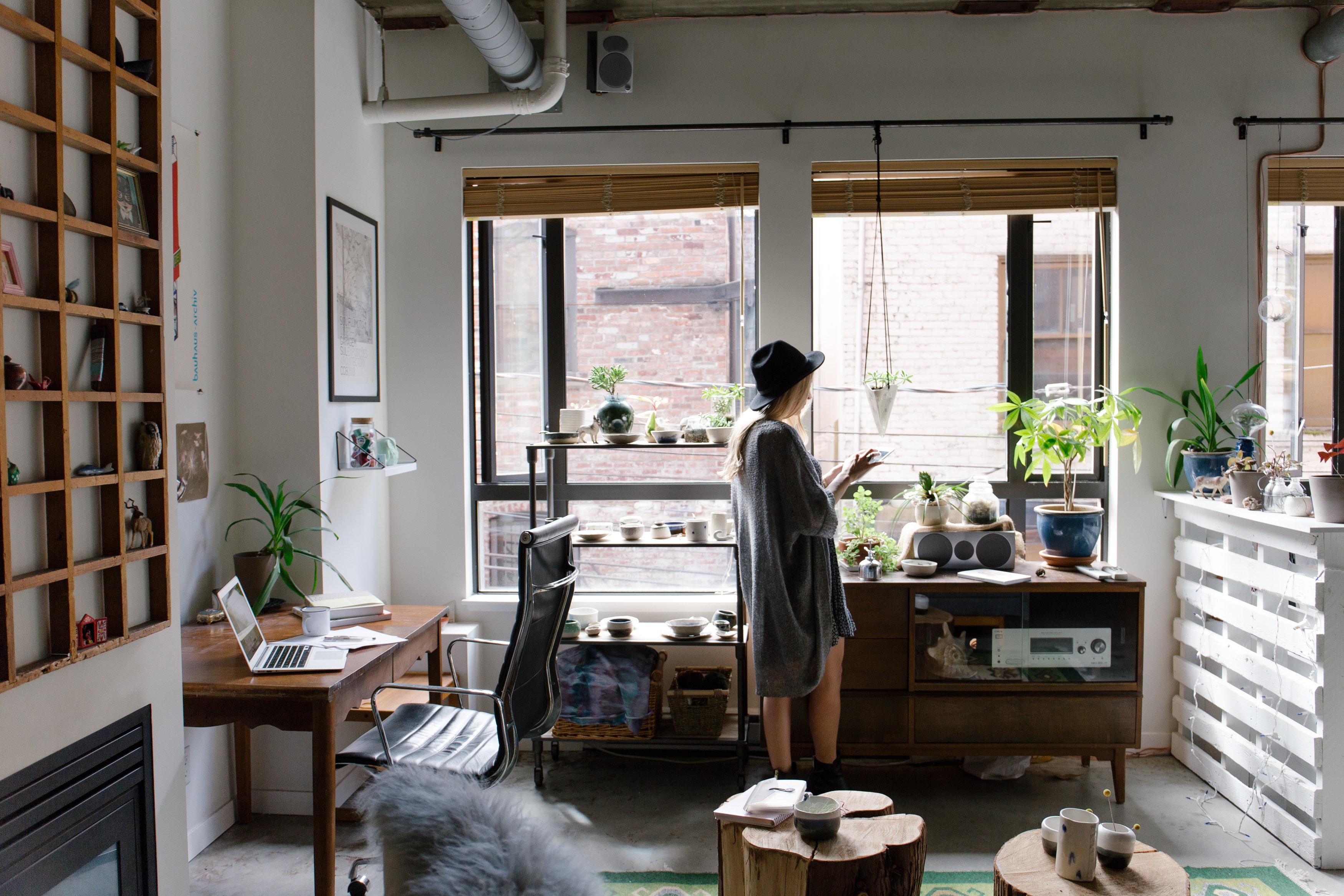 As we enter a new year and a new decade, more and more families are seeking new conveniences as they search for an apartment community. Individual as well as family needs have grown beyond a laundry facility, fitness center, and 24-hr maintenance availability. In today's technological society, demands for apartment owners to include such things as internet availability and security monitoring are at an all-time high. Technology has never been more important than it is now.
A Recent Study of Leasing Factors
A November 2019 study conducted by the National Multi-Family Housing Council took a look at what people were searching for when they shopped for an apartment rental. Out of the top four trends, three of them pointed toward internet features. This study revealed that families are wanting certain amenities from apartment owners nationwide. And it appears that if these amenities are not provided as part of the basic package, they are willing to take their business elsewhere.
For a community to keep up with the trends of this new generation, they need to take serious consideration at upgrading their buildings to include internet features to attract this new generation of renters.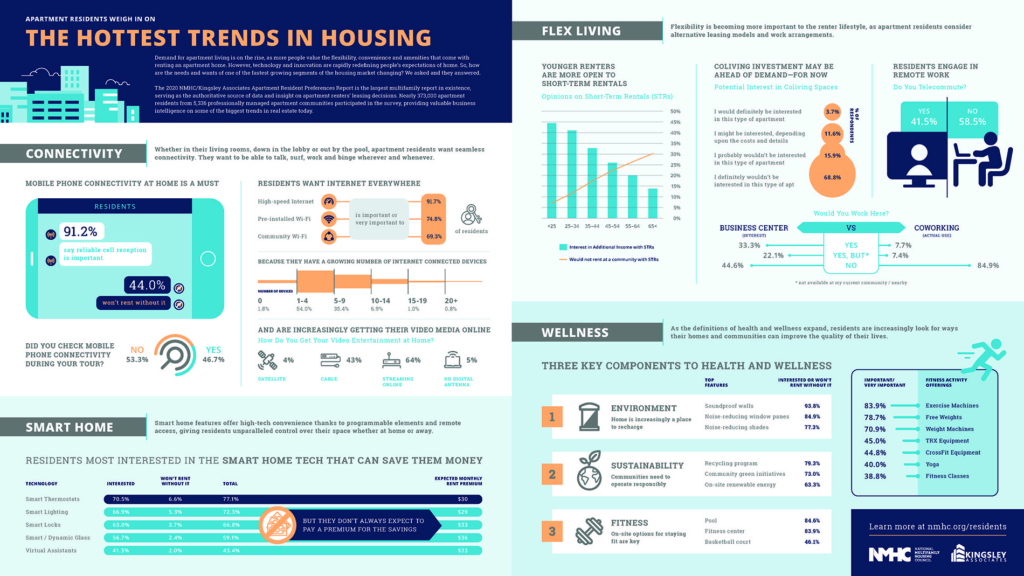 Apartment Owners and the Trend Shift
So, what does this trend shift mean for you as an Apartment Owner? According to the NMFHC study, the internet three top trends apartment seekers desire are as follows.
Connectivity – One of the primary devices nearly everyone has is a Smartphone. It is among the list of things people check before they leave the house: wallet/purse, keys, and cell phone. People would be lost without them, as numbers, addresses, to-do lists, and calendars are all stored in their smart devices. So, their phones being able to have internet access is of utmost importance to your potential resident. They want seamless connection. From their workplace to their living room. 91.2% say that connectivity is important. 44% of those state that they will not rent without it.
An apartment owner should provide the means for their tenant to maintain a connection inside and out of their apartment.
Smart Home – Another growing trend is the Smart Home. Having the ability to control devices with a voice command is growing in popularity. These are personal devices like Alexa and Siri, assistant devices like Nest and Echo, and security devices like SimpliSafe and Wyze. Smart Homes can help apartment residents control various elements within the home. While not all things are feasible within an apartment setting, many options remain available. However, these cannot work unless the apartment has strong Wi-Fi capability.
An apartment owner should provide a means for their tenant to obtain a strong Wi-Fi signal for them to operate the devices their tenants rely on day to day.
Flex Living – Younger renters are obviously not looking to settle down any time soon. The 20 – 40-year-old crowd are between 35-45% more likely to seek a short-term rental. They are up-and-comers who are unsure of where their career is going. They are often working hard and from where they will be most productive. This can include from home. 41.5% of workers do some form of telecommuting. This will benefit an apartment owner with being able to provide their residents with an always on, reliable network. And while there are benefits to working from home, it can also become confining. When your complex has amenities like indoor and outdoor common areas, fitness centers, and business centers, it would be a benefit to your tenant that they can seamlessly take their work and get out of their home office for a bit, using a generously provided community wi-fi.
An apartment owner should provide a means for their tenant to not only function inside their home, but to use all areas of the complex you provide for them.
GiGstreem offers property owners in New York, South Carolina, Florida, DC/Virginia, and Maryland with a lightning-quick internet connection solution for their tenants that far surpasses the competition. With GiGstreem your residents will receive:
An always on network.
Symmetrical upload/download speeds – this reduces lagging/buffering.
No data caps.
No throttling or slowing down of speeds.
Instant streaming of their favorite channels.
Seamless transition between their individual home connection and the community wi-fi connection.
24/7 customer service center (meaning they call us, not you should they have trouble with their internet service.)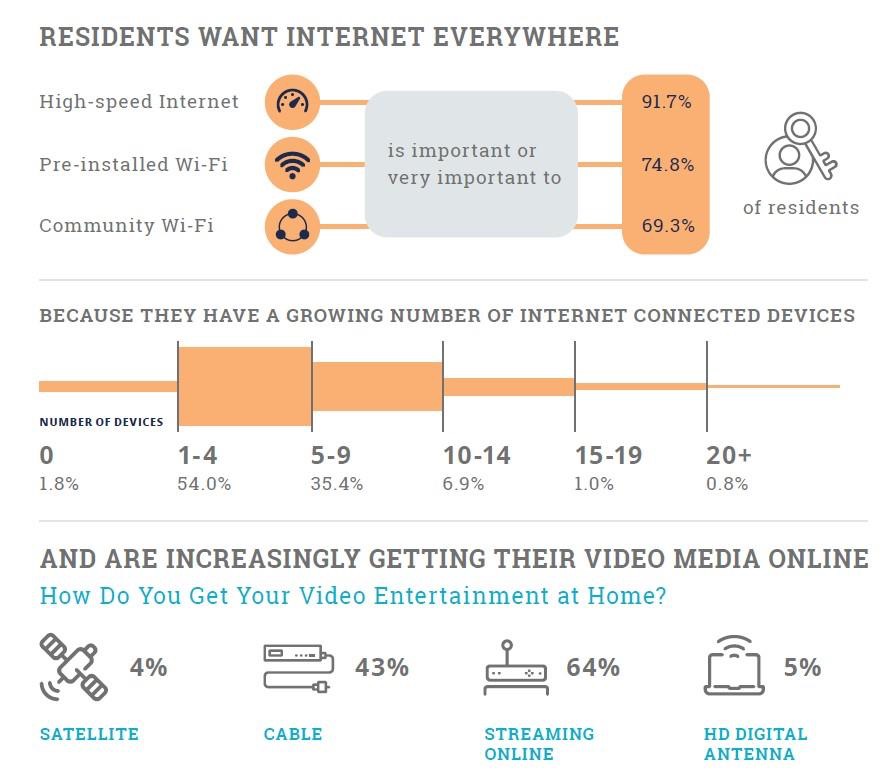 The best part is that we do not require tenants to purchase bulky antennae's or dishes. We install multiple strategic access points throughout your building to ensure the entire structure enjoys perfect Wi-Fi coverage. All access points respond to a central controller. Residents will have access wherever they are in your building: Common rooms, laundry facilities, fitness centers, and outdoor areas. Multi floor complexes are no problem with GiGstreem. We specialize in towers and plazas.
GiGstreem to Meet the Trend
GiGstreem offers the best high speed, community wide Wi-Fi. It is the #1 amenity on the new resident wish list. Also, part of their list is that the service comes pre-installed. GiGstreem has you covered there as well. Once we fit your building with the technology, we are done. We never disturb your tenants at any time before, during, or after the fitting process. Your future tenants will have the ability to sign up for service from the day they move in, with the devices they already own.
You can become part of the many satisfied GiGstreem property owners by contacting us so we can discuss your needs.